WOW IS PROUDLY PARTNERED

WITH CARBONITE
WOW has partnered with Carbonite to keep personal computers and businesses secure and running smoothly. Whether it's computer protection, server backup or both, you can easily find the solution that meets your needs. WOW will help you integrate Carbonite into your home or business.
Carbonite was founded as a solution to a growing data backup problem. Started in 2005, the founders wanted to provide an easy and affordable way to back up files online? Originally focused on homes and small business users, Carbonite now protects data for more than 1.5 million customers, securing over 700 Billion files worldwide.
700
Billion Files Under Protection
60
Billion Files Recovered
24
Customer Support Hours
Carbonite protects data from common forms of data loss, including:
Ransomware
Accidental deletions
Hardware failures
Natural disasters
Carbonite runs quietly in the background while you are working on your computer. It encrypts and then securely uploads your files to the Carbonite servers without interfering with your computer activity. It uses VSS (Volume Shadowcopy Service) to make copies of open files. If the backup is interrupted, it will resume at the file it left off on when it was last powered on and connected to the Internet.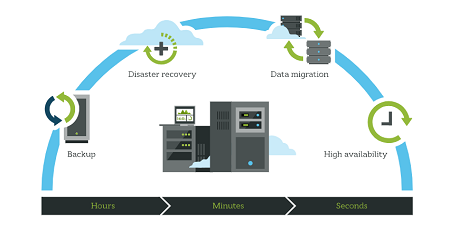 Carbonite backs up entire files one time. After the first full backup of a file, only the changes to that file will be uploaded. When a file is changed, Carbonite backs up the change within 24 hours.
Carbonite does not make duplicates of files on your computer or system. It does not store information on your computer only the backup program files.

FIND A PLAN

THAT'S RIGHT FOR YOU
Individual Computers
One Computer
Affordable cloud backup for families and home-based professionals looking to protect individual computers.
Computers, External Storage and NAS
Multiple Computers
Cloud backup for an unlimited number of computers. Supports HIPAA, FERPA, and GLBA compliance.
Computers, Databases, and Live Applications
Computers + Servers
Cloud backup for computers and servers. Provides options for both cloud and onsite server backup targets.
When viewing these plans, you will be redirected to WOW's partner reseller page on the Carbonite website.
CARBONITE OFFERS

24 X 7 CUSTOMER SUPPORT
For questions or assistance with Carbonite, please contact their U.S. based technical support professionals 7 days a week.
CURRENT CUSTOMERS
Contact Carbonite Support
NEW CUSTOMERS
Ask WOW questions about becoming a Carbonite customer.
Contact WOW