Wired or Wireless is a locally owned high-speed Internet and phone service provider that builds and maintains networks. We are family owned and run. WOW works hard to create a family work environment where each employee is valued and is part of a team.
Some benefits include:
Health Coverage
Stocked Kitchen for snacks
Flexible Work Time

Paid Vacation and Paid Sick Leave

Annual Parties and Summer Activities
Certification and Safety Training
Most employees enjoy a non-desk, varied work day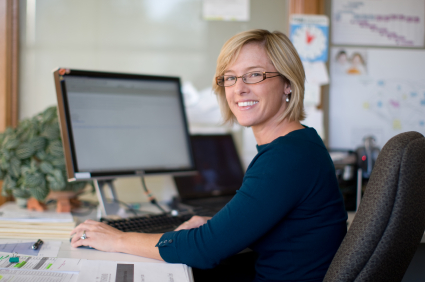 Wired or Wireless, Inc. (WOW) is a growing local company.  Most employees have worked for the company for over 10 years. That is because the company is a great place to work. Join a dynamic team that cares about its employees. Work hard and grow with us.
We offer excellent medical benefits after a 90-day probationary training period. Must pass drug test and background check.
Listen to What Current Employees Say About WOW
Family Centered
Mike Puryear - CFO
Wired or Wireless is a family centered business. Very rarely do you find a company that caters to the needs of the family while supporting the employee.
Amazing People
Scott Ballou - Sales Director
The people I work with are amazing.
Expanding my Knowledge
Emilie Burke - Accounts Receivable/Purchasing
Working at Wired or Wireless has allowed me to expand my knowledge of Accounting. The company supports training and helps people to grow in their positions and the company.
I Love Coming to Work
John Groh - Network Engineer
I work at WOW because they helped me improve my skills and grow with the company. They listen to my ideas and are supportive in both my professional and personal life. I love coming to work each day. And I love the team I work with.
Creating a Home
Shannon Roe - Office Manager
I started here seven (7) years ago in a two year temporary position. The company chose to keep me on at the end of the project. As I left for my first day of work in the main office location, I walked out my door and stated to my significant other that I was going to make myself so valuable that the company couldn't live without me. I would like to believe the company has allowed me to do just that.
Senior Network Engineer
WOW is seeking a highly skilled and experienced Senior Network Engineer to join our team at our growing Wireless Internet Service Provider (WISP). As a Senior Network Engineer, you will play a crucial role in maintaining and optimizing our network infrastructure, which includes Fortinet and Mikrotik routers, as well as Cambium and Ubiquiti network equipment. Additionally, you will work with our small Fiber Optic presence using Ubiquiti GPON technology.
If you are a passionate network engineer with a strong background in the ISP/WISP industry and have the skills and expertise to optimize and maintain our network infrastructure, we would love to hear from you. Join our dynamic team and contribute to providing reliable and high-speed internet services to our valued customers.
Responsibilities
Design, implement, and maintain the network infrastructure for our Wireless Internet Service Provider (WISP).
Configure and troubleshoot Mikrotik and Fortinet routers to ensure optimal network performance and security.
Deploy and manage Cambium and Ubiquiti network equipment, including wireless access points and point-to-point links.
Collaborate with cross-functional teams to identify and address network issues and implement appropriate solutions.
Monitor network performance, analyze data, and proactively identify areas for improvement or optimization.
Provide technical support and guidance to junior network engineers and technicians.
Maintain network documentation, including network diagrams, configurations, and standard operating procedures.
Stay updated with industry trends and best practices in network engineering to ensure our network remains cutting-edge and efficient.
Required Qualifications:
• Bachelor's degree in Computer Science, Information Technology, or a related field (or equivalent experience).
• Minimum of 5 years of hands-on experience in network engineering, preferably in the ISP/WISP industry.
• Extensive knowledge and experience with Mikrotik and Fortinet routers.
• Proficiency in configuring and managing Cambium and Ubiquiti network equipment.
Preferred Qualifications
• Certifications such as MTCNA, MTCRE, CCNP, or equivalent.
• Experience with network security solutions and practices.
• Knowledge of virtualization technologies and cloud networking.
Installation Technician – Residential or Commercial
WOW has a current opening for an installation technician to install Internet service at residential and commercial locations.
We are a Wireless Internet Provider that specializes in home and business Wi-Fi and network setup and VoIP.
Our ideal candidate will have technical experience, handyman-building skills, a drive to learn, like a challenge, enjoy working outdoors and work well with the public and other team members.
Installation Technician will have both installations and maintenance duties and should have prior knowledge or be willing to learn the following:
Performing site surveys/Installing of Dish Antenna to deliver Internet service;
Installing, troubleshooting, or repairing the network equipment required to provide residential and business Wi-Fi and/or VoIP service;
Doing basic to advanced networking, Wi-Fi and computer PC setup;
Installing, terminating and testing Cat-5;
Providing excellent customer service;
Being prompt, courteous and knowledgeable about the service and equipment.

Required Qualifications:
Valid driver's license with a good driving record;
Installation, technical support and/or Internet installation related experience, (preferred but will train the right person);
Proficient with PC/Mac office related software;
Ability to work with and communicate verbally and in writing with team members;
Basic understanding of networking switches, routers and Wi-Fi technologies;
Ability to problem solve and work with team to resolve issues;
Attention to detail and accuracy is a must in order to complete the job assignments correctly;
Normal work hours are M-F 8-5. Hours my vary depending on Network Status. Some overtime and weekend work as required to maintain Network Infrastucture. 
Tower climbing bonus of 50% over normal pay.
Rotating technical support hours to cover.
WOW provides company vehicles during work hours.
We are looking for the right person to fill out our team.
Job Type:
Full-time
Required license or certification:
Valid driver license with a good driving record.
We offer excellent medical benefits after a 90-day probationary training period.
Must pass initial drug test and background check.
To be considered for employment, please fax or email your completed Employment Application, resume, and cover letter to jobs@wow-tel.com or fax information to 509-892-5876.